Aug 1st 2017 | Posted by Jackee
Hey ladies! Here's a question,
Why do some women hate wearing dresses?
You might hear them say that they're not comfortable in them, or that it's not their style.
Guess what? The real answer to the question I asked about is this:
"Because of the need to wear heels"
You read that right. The reason many women avoid being in dresses is because they feel, they'll have to be in heels and that's the part they don't like. Heels hurt!
Who could blame them when we all know that there are lots of shoes that are beautiful to look at, but when worn, you can expect leg cramps, toe corns, major foot aches, worse, a sprain of some sort? Most of us can relate to the feeling she has here right? The first thing we do when we sit down is take off our heels, or throw them off, and dash to massage our feet. Heels could make effective torture devices.
Many a times at the end of events, we resort to holding our shoes in our hands and walking down the streets bare feet. Oh the lovely feel and coolness of the street surface after our time in the heels...
I wear heels almost everyday of the year. I have a trick that makes wearing those stilettos or any other high heeled footwear such a joy!
First, shop carefully. Look for shoes that have heels that are angled to the inside, where your weight is centered properly. Don't buy shoes where your weight is on the furthest back end of the heel because that will be so uncomfortable, preventing you from walking properly. You'll even get tired easily when you're in those shoes.
Look at the picture below. Your weight should not be resting on that part right there.
Notice that many of the heels you see being sold are made that way… They make your weight rest to the back of your heels because they fall flat to the back of the shoe. True, those straight heeled footwear look perfect, but they're NOT GOOD for you!
Your back won't be angled properly and when you walk you'll be pushing to the front just to accommodate all that weight from the furthest back of your heels.
What you need are heels like the ones below:
The heels on the photo above put your weight on the center and hold it. You'll be able to walk in in these heels comfortably. They can also help improve your posture and give you a truly sexy confidence!
Now you can go anywhere in heels without worrying about tired, aching feet.
Inserts and toe liners
Another trick I have up my sleeve is to take advantage of shoe inserts like these babies on the left. Or wear toe liners like the ones on the right.
These insoles inside angled heels will make your feet feel like they're in heaven! Yes, with these tricks, running a marathon in heels is no longer impossible.
Dr Scholl's has the best ones, you can find in any pharmacy/grocery. You can also find fashion ones at Nordstroms, TJMaxx for US and Winners, The Bay and more for Canada. Amazon would also have them.
Toe liners are my other go to on any day, any type of shoes, heels or not. They are great for breaking in new shoes too.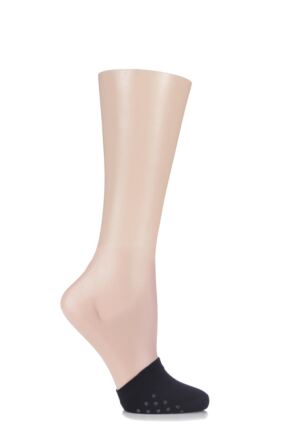 It's best to start with wearing thick heels first, then once you're used to it, you can go ahead and wear angled stilettos more often. Buy soft leather heels if possible, you'll thank me later. They are the most comfortable for our beautiful feet. Avoid patent leather, they look gorgeous but are torture for our feet. Cheap high heels are hard to pass by but still not the best if you don't buy the right size or when they're not soft leather.
Being in heels almost every day of the year need not be a hassle, or a pain. I know this for a fact, because I walk the talk. ;) Try these tips to start enjoying heel wearing!
Yours at style..
Jackee, Kasandy.com founder
About Kasandy:
Kasandy.com Kasandy is for those inspired by colour, value quality & creativity. We offer our consumers unique, handmade and fair trade everyday products and gifts at affordable prices, a fun shopping experience, and the opportunity to make a global impact.
Recent Posts
Aug 1st 2017 | Posted by Jackee

Aug 1st 2017 | Posted by Jackee @ Kasandy.com